SKAGEN
The artistic spirit of one of Denmark's most beautiful fishing towns Skagen, inspired this new range of champagne cuvées. The 'Skagen' champagne range celebrates a fellowship of famous impressionist painters, who produced some of Denmark's finest artworks during the late 1800s. They were among the first Scandinavians to enjoy the delights of champagne.
'Skagen' champagne is currently only available in Denmark.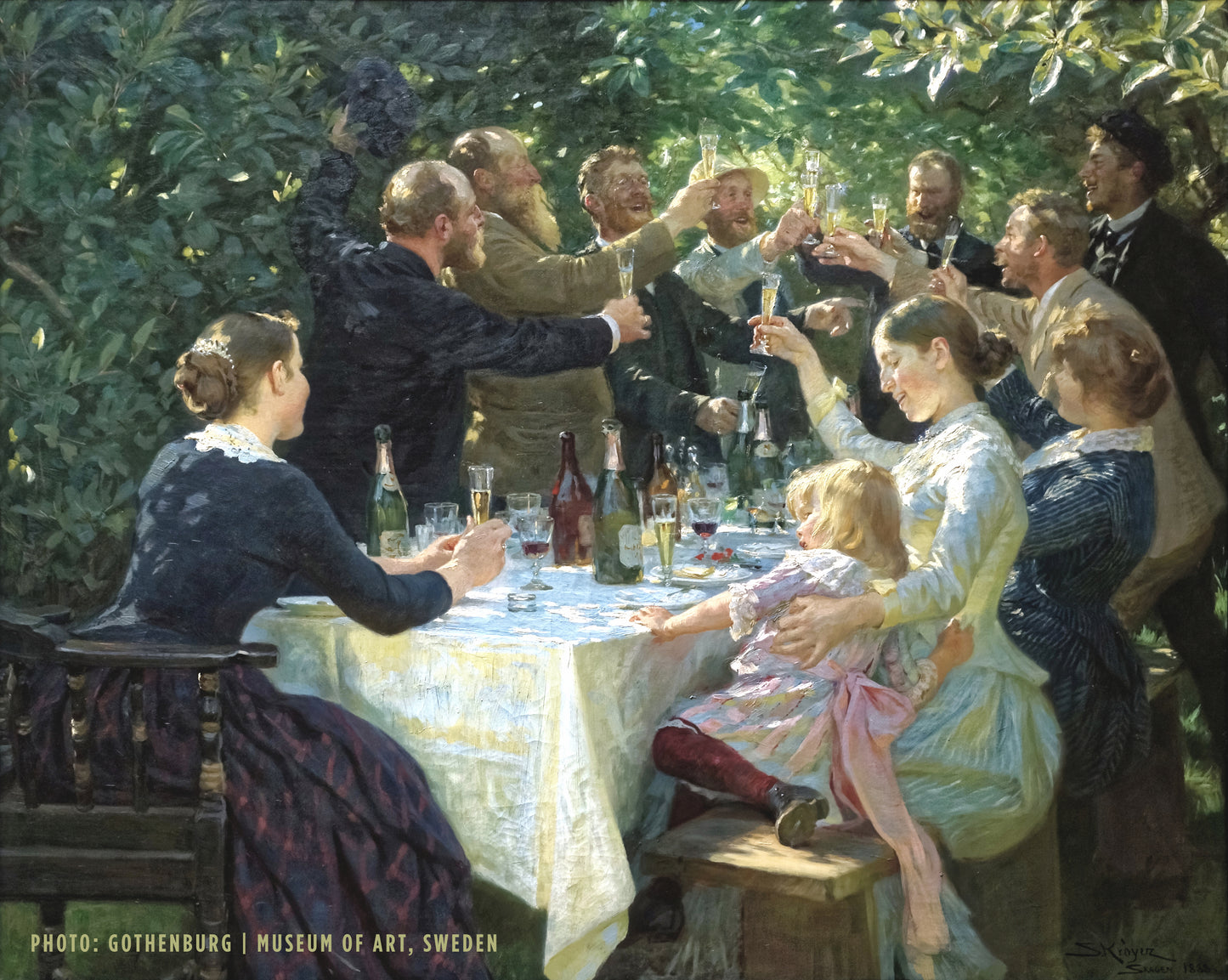 Hip hip hurra!
We're proud to have obtained the owners' permission, to use an iconic image of celebration on our labels. The world famous painting 'Hip hip hurra! (1888 oil-on-canvas) is the work of Danish artist P.S. Krøyer. The scene depicts artists celebrating with champagne during a lively garden lunch . Whether it was the bright sea light or the champagne, they turned a fleeting moment into an unforgettable one.
P.S. Krøyer: "Hip hip hurra!" (1888)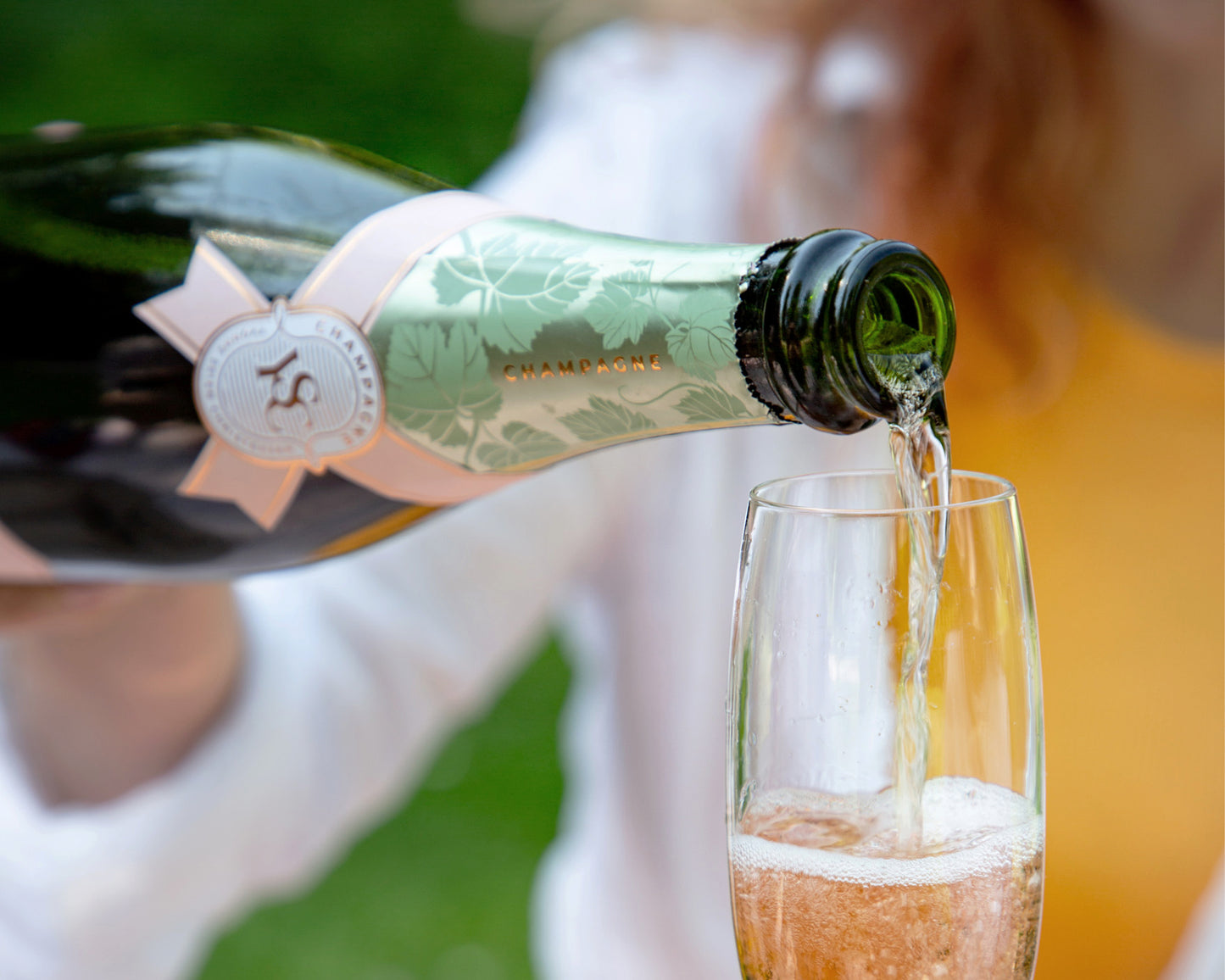 A family affair
Wine scholar, winemaker and mother of five, Yvonne Seier Christensen stands out as a maverick in the champagne world. Born in London and of Nigerian descent, Yvonne has lived most of her adult life in Copenhagen and her connection to Skagen is a heartfelt one. 'Like many Danish families, my family's tradition is is to spend part of summer in our beloved Skagen, enjoying its long summer days and beautiful bright North sea lights. The Skagen champagne range is a tribute to art, fond memories and a beautiful environment.' — Yvonne Seier Christensen
Tasting notes
All five cuvées are designed to celebrate the perfect pairing of stylish, delicious and crisp champagne with a wide range of foods.