LES CINQ FILLES
'Les Cinq Filles' is the premium, limited production champagne range from Champagne Yvonne Seier Christensen. Named in honour of Yvonne's five daughters, 'Les Cinq Filles' cuvées are low or no dosage, organic and produced with patience and time sur latte to develop the full potential of the fruit.
BIODIVERSITY
Winemaker, Yvonne Seier Christensen embraces the heritage of the Champagne region and is committed to helping protect Champagne's biodiversity and promote a sustainable future. Our vineyard in Avize is tilled by horse drawn ploughs and Yvonne uses age old organic farming methods to protect and encourage biodiversity.
We fully support the Biodiversity goals of Le Comité, Champagne's controlling authority.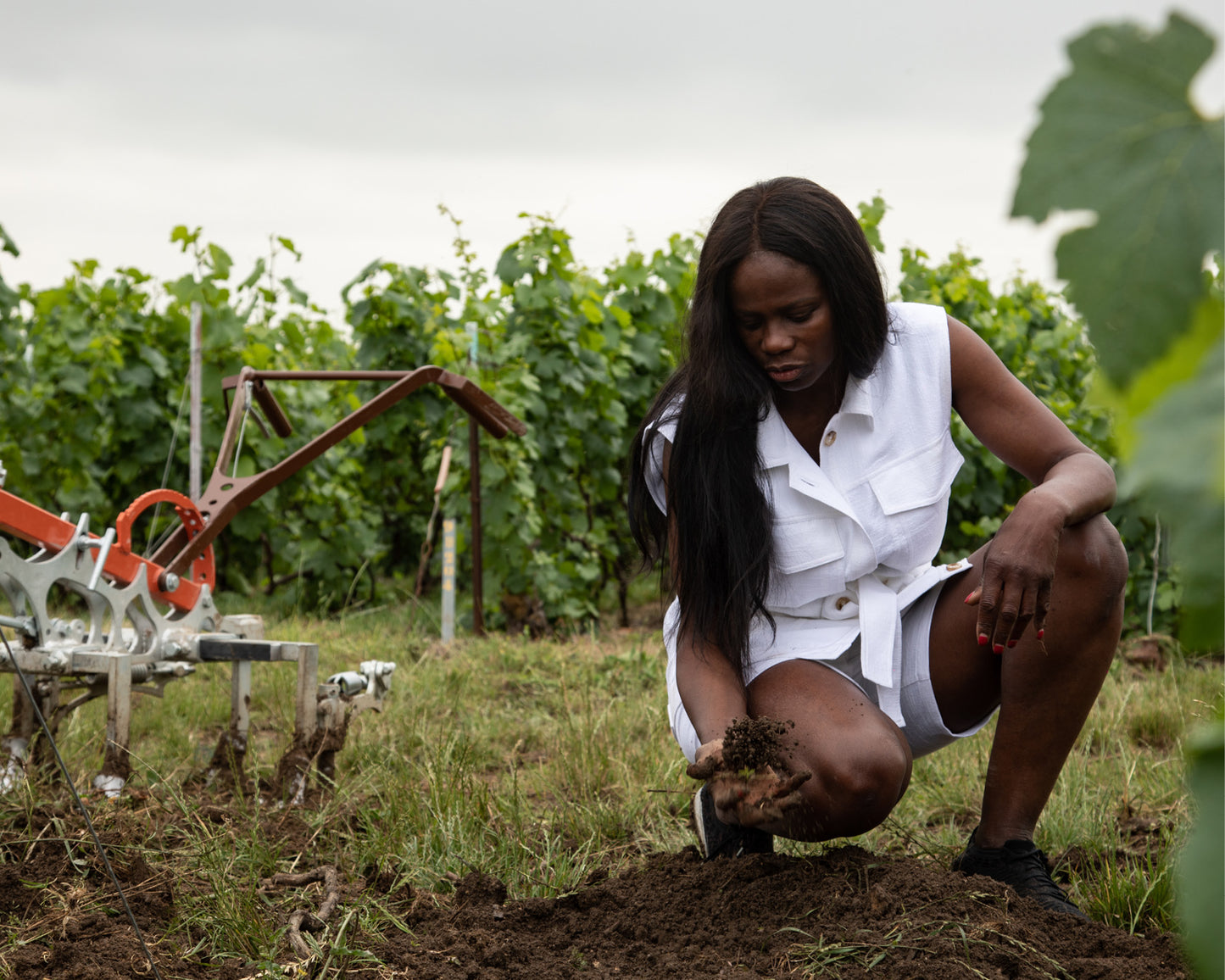 Don't rush the process
More than 300 villages are included in the Champagne appellation, but only 17 can call themselves 'grand cru'. Le Mesnil-sur-Oger is considered by many to be the top grand cru village in the Côtes de Blancs, if not Champagne. We're proud to have our winery here.
The chalky and mineral rich soil of the Côte des Blancs region makes for a firm grape with delicate notes. Often described as elegant and complex, these grapes have a reputation for being somewhat demanding of our time. We don't rush the process. After all, quality takes time.
TASTING NOTES
These are charming and stylish champagne cuvées which pair perfectly with fine dining, which is also why they are found in some of Europe's leading Michelin Star restaurants.