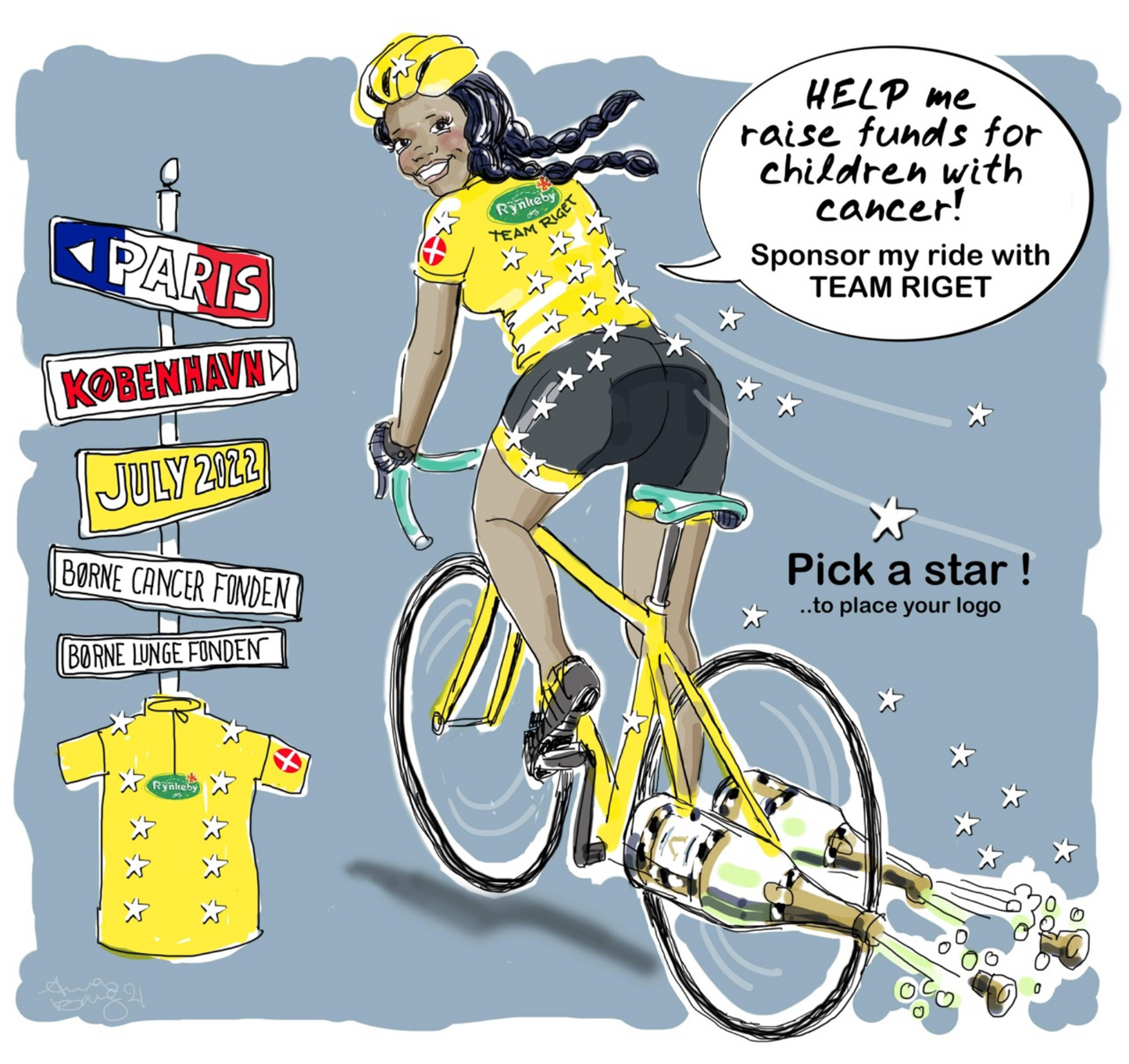 Full disclosure – I am not a cyclist. Living in Denmark for many years, of course I admired many of the inhabitants riding bikes for transportation and recreation around the city. 
It was a big surprise when my friend Dr. Lars Meinert Jensen asked me to join a fundraising cycling trip with him to raise money for children with cancer from Copenhagen to Paris.
You heard right – CPH to Paris for a total of 1200 kilometers over two weeks (a total of 2000+ kilometers including training). I politely declined, however Dr. Lars can be convincing.
First is the tug at my heartstrings for the goodness of the cause. As a mother of five daughters, who fortunately are healthy, I can only imagine the emotional, physical and financial toll of having a child with cancer.
Perhaps I can support the cause without cycling the 2000+ kilometers I asked? Dr. Lars was insistent I join the team and convinced me the second reason for participating is to get in the best shape of my life, while doing the world some good.
While I am not known as an avid cyclist, I am a person who is willing to try new things and push beyond my comfort zone. I recently graduated with my Bachelor of Science degree as a returning student after decades since being a student. I was determined but afraid, yet, I kept at it and was rewarded with a degree and hard earned knowledge and confidence. As a black woman in the wine industry, racing luxury cars or any number of "spaces" not populated with people who look like me, I am used to breaking ground and blazing trails. I have never backed down from a challenge and this ride is no exception. The training regime will be rigorous, but I am part of a supportive team, Team RIGET, united by a worthy cause.
Cancer has taken the lives of people I love, so this ride honors their memory as well the children. After some thought, I came to the conclusion there is no good reason not to join the team.
I hope you will join me in some way – make a donation and sponsor me and follow me on my journey of training and the actual ride as I chronicle this experience through my blog and social media. If you happen to be on the route and see me whizzing past, on my bike, wave and give me a shout out. I will be glad to see as many friendly faces along the way.